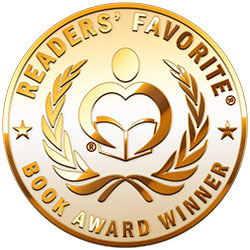 Reviewed by Mamta Madhavan for Readers' Favorite
Little Lamb would play all day if he had his way, building towers, jumping, wagon rides, and playground slides. Little Lamb loved to win and he could beat every animal. Since he loved to win, the animals let him cheat. He played with his Dad one day and his Dad played it straight. Little Lamb was not happy. He threw a fit and said he was going to quit playing because it was not fair. His Dad advised him that it was the way he responded after a loss that mattered the most instead of the scoreboard's final score. Lambie knew he had to change his attitude and he decided to work harder. He practiced and practiced and his Mom's words kept him going as she told him he would never get there if he decided to quit. Will all the practice enable him to win the game?

The Gritty Little Lamb by Dan Allbaugh is an uplifting story that will encourage young readers to believe in themselves and not to quit. The story is all about determination, perseverance, practice, and having the right attitude. With the help of rhymes and lively illustrations, the author conveys this important message to readers. Anil Yap's illustrations are eye-catching and not only give the characters each a personality but also make the story appealing to youngsters. Lambie's character is real and relatable to many readers out there and is a good way to teach them not to quit. It is a perfect story for tutors and parents to use for storytelling and read-aloud sessions in classrooms and school libraries to encourage children to believe in themselves and pursue their passion.