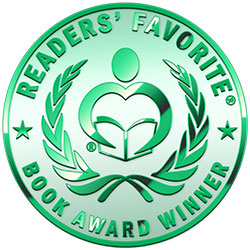 Reviewed by Michelle Randall for Readers' Favorite
Long ago the city of Atlantis thrived, but jealousy between factions caused its demise and destruction. Three people thought they were going to survive and they carried out the Great Book. This book contained the legends of their land and all lands, but the survivors were not meant to be, and the Phoenix, who had left Atlantis years before after the death of her mate, found and destroyed them. As the angel of death watched, for he could not intervene, he realized that the great prophecy was beginning. Drahomira would become a key to the prophecy, and the angel of death watched over her until the time for the prophecy. The Gypsy Thorn is the story of the life and trials of Drahomira from her birth and transformation into an upire, or vampire, until modern day. The story spans centuries and accounts for so much time and history. Author Sherry Rentschler weaves a story that gives the background to the coming Evening Bower series that is full of history and events, yet stands alone as the story of Drahomira's coming of age.

The Gypsy Thorn is the prequel to the Evening Bower Series, and as such it fills in the time from the beginning of the story until the present day, when the prophecy is occurring. Author Sherry Rentschler is able to give a lot of history and events that readers will probably need to know for the Evening Bower series. At the same time, she has made this book the coming of age story of Drahomira, her life and growth into the vampire Queen that she is destined to become. Since this is a prequel, to say that it ends on a bit of a cliffhanger is moot; readers already know that the story is to continue and the best parts are yet to come. Drahomira is an intriguing character. She has so many layers, and is complex yet simple. This is definitely a book that fans of vampires and angels will enjoy. Betrayal, backstabbing, and deceit all play large roles in this novel, and in the coming of age of Drahomira, who can she trust and is there really anyone on her side at all?