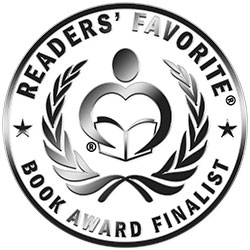 Reviewed by Jack Magnus for Readers' Favorite
The Haunted Purse is a young adult paranormal mystery novel written by Kimberly Baer. As they waited at the counter for Toni to make her purchase at the thrift store, Libby spied a flash of blue denim sticking out of a cardboard box on a counter. She was stunned to discover it was a jeans purse, complete with patch pockets on the back. The retro qualities of the purse were enticing, and she held her breath as she asked the clerk for the price. Libby couldn't wait to transfer her stuff to her new purse, which was big, almost a tote bag, and that's how Libby discovered her purse was very peculiar. The physics report she had stashed in it disappeared, something she discovered when she went to turn it in to her teacher. Frantically, Libby emptied out every compartment and pocket onto Ms. Eckhart's desk and still no report. Then, at the end of class, Libby found the report, exactly where she had put it hours before. Ms. Eckhart agreed not to dock her grade but warned her not to try handing in something late again. Other things seemed to disappear in that purse as well. Toni suggested Libby return the errant and unpredictable purse to the thrift store, but Libby was reluctant to do so. It was her nicest possession, after all, and she had the oddest feeling the purse was trying to tell her something.

Kimberly Baer's The Haunted Purse features a fifteen-year-old protagonist who's had to grow up way too fast. Libby's been effectively deserted by her mom who had her when she was only fourteen years old, and she's been so careful to not let anyone know she's been home alone for over a year now -- not even her best friend knows. Libby knows what the foster care system does with kids in her situation, and she knows how to take care of herself. Libby has plans. She's academically gifted and is determined not to be a teenage mom like her mother and grandmother. Libby's also curious and cannot resist the challenge of her new purse as it seems to be communicating with her. Who was the girl whose photograph appears in the purse one day, and what happened to her? Baer's heroine is courageous and determined, and watching as she tackles the mystery of the missing girl from twenty years ago is grand fun. The plot is original, ramping up the suspense terrifically, and the characters are unforgettable. The Haunted Purse is most highly recommended.