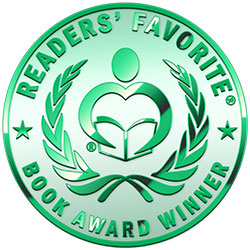 Reviewed by Lesley Jones for Readers' Favorite
The small town of Bergama, Turkey, is about to be brought to its knees when terrorist and Muslim convert Osama Flynn's mission of martyrdom is 'successful'. Tugce Iskan is sent by the Ministry of Culture in Ankara to investigate the motives behind the attack. When she discovers one of the victims of the attack had an ancient gold coin on his person, she must find out if indeed the attack was an act of terrorism or connected to the ancient cache of Galen, a well-respected philosopher and architect from the second century of the Common Era. What Iskan uncovers is a wall of silence to her questions, but slowly her investigation reveals a lucrative business of selling artifacts by the powerful Hamit crime organization and a retired archaeologist called Ozlem, who has in her possession an ancient Roman letter. Iskan is not the only one who wants to know if Ozlem is hiding the whereabouts of an ancient burial ground filled with antiquities. The Hamit family are on her trail too.

From the first chapter, The Healer's Daughters by Jay Amberg gripped my imagination and attention. The main plot is filled with tension and suspense and there are many interesting subplots that support and add depth to the story. The characters are believable and introduced gradually so the storyline was easy to follow. The characters of Ozlem and Iskan were superb, strong and focused on achieving their aim, and the scenes between them were my favorites. The author has a clear skill of building tension and suspense and taking you into the world of the characters. Jay has cleverly woven so much into this novel; acts of terrorism, the kidnap and indoctrination of a young child, and the abuse of his mother. There were also great scenes showing the complex family dynamics of Ozlem and her two children who all have secrets to hide. There are some brilliant twists to the plot that are uncovered towards the end. This novel has a clear 5/5 for me and I would recommend it to anyone who loves a gritty, powerful story.