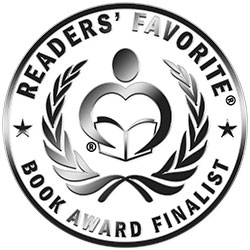 Reviewed by Stacie Haas for Readers' Favorite
What happens when we die? Find out in The Heavenly Oak by Philip Bauer. The story finds several individuals—from varying times and spaces—all at the end of their physical lives on earth. Each of them—a televangelist, superstar performer, Confederate soldier, explorer, and more—find themselves under an idyllic oak tree in another realm of the universe. When they arrive, all find someone is there to greet them. Who is this person and what is the book he has with him? Each person soon discovers that it's their own book of life and how they react to what they find there determines what happens next. Is death an end or the beginning of something new?

The Heavenly Oak by Philip Bauer presents a picture of heaven that many readers will find familiar and comforting. There is something very reassuring in the way that Bauer writes about the moment of death and one's arrival at the heavenly oak. And if what comes next seems a bit too easy, the novel makes the definitive point that heaven is available and attainable, but not automatic. In The Heavenly Oak, Philip Bauer presents a lovely picture of heaven and appropriately demonstrates that God is the perfect judge of our lives, taking into account all of our choices and circumstances.

The Heavenly Oak is written as a series of vignettes—one for each individual making the journey to heaven. Each of these people has a unique path and circumstances to appreciate and reckon with. I especially enjoyed the final vignette—one that brings you directly in the path of and to the point of Jesus's ultimate sacrifice for all sinners. Recommended.