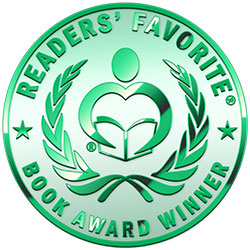 Reviewed by Shannon Winings for Readers' Favorite
At twelve years old, your focus is generally on school, friends, and family – not murder, death, and despair. However, that is exactly where young Emily Calby finds herself when her family is brutally killed by two men and she is the sole survivor. Now on the run from the men who killed everyone she loved most, she finds herself in need of things she has never before considered, like a fake ID. She meets Lucus, an ex-gang member, who has agreed to help her as a mentor of sorts. Emily learns self-defense and about herself during this time. But will she be able to confront her attackers or will more people be hurt? Will she?

The Hiding Girl: Emily Calby, Book One by Dorian Box was an interesting twist on another heart-pounding thriller. I do not often read many thrillers where the main protagonist is in their early teens, though I was quickly fascinated by this tale. It was a unique mix of hope, shattered innocence, pain, fear, and vulnerability. Emily showed incredible strength to keep moving forward when there are people double her age or more who consider giving up and sometimes do in books I have read. That said, as much as I admired Emily, I found myself falling hard for Lucus. Despite his rough exterior, he took in a young girl and gave her protection when she needed it most. He was a much-needed father figure and a wonderfully devoted mentor and friend. Overall, this was a great, suspenseful read and I look forward to a promising thrilling series from Dorian Box.