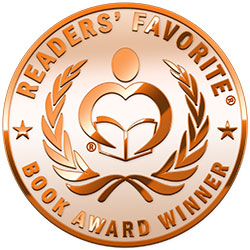 Reviewed by K.J. Simmill for Readers' Favorite
Our favorite fake-British accented Chicagoan is back in a gripping new adventure in JB Michaels' The Horde. Bud, Maeve, and Ivy may have bitten off more than they can chew. They thought things were improving after their showdown with the Vestal Virgin, that things would get better. They could not have been more wrong. They had been warned of the growing darkness, the possibility that someone was spearheading this movement. But they had never realized the extent of the issue, that everything they had been doing was simply treating the symptoms. Now it is time to face the disease head-on, the organization responsible for unleashing the evil they had spent their lives battling. But things are never easy, those responsible are protected. To get to the source, you sometimes have to cull the horde, or at least outrun them long enough to survive.

JB Michaels' The Horde is book 6 in the Chronicles of the Order Series. I have had the pleasure of reading some of the other books in this series and I can honestly say the books keep getting better, not only through the plot and character evolution but as the author hones their own skill. I loved Bud's character from the moment he first appeared on the page; he is amusing, brilliant, and intelligent as well as being perfectly balanced and complemented by those he keeps company with. The characters are bursting with personality and flair. Careful scene-setting and plot advancement lead to a heightened sense of tension throughout the story's unfolding while action, humor, drama, and danger drive the fast-paced plot forward, hooking the reader right from the start as wave after wave of danger is placed in our characters' paths. Can they survive the horde, or is the world they know destined to fall to evil?