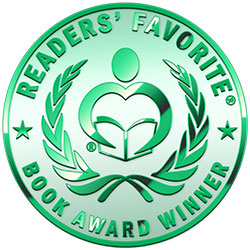 Reviewed by Romuald Dzemo for Readers' Favorite
A wonderful gift for Easter, The Hospitality of God: Discovering and Living Kingdom Hospitality by Caleb Camp looks at one of the least discussed qualities of God — His hospitality. What is God's vision on hospitality? What place does it have in God's powerful message of love? Why is hospitality so important for our hostile world? These are questions that are answered in this inspiring and informative book. The author defines hospitality, exploring the etymology of the word and its biblical foundations, and demonstrates what makes it a key quality of God and one of the forms of credible witness to the love he has for humanity.

The discussion on integrating hospitality is so well done and I enjoyed the author's insightful take on the story of the Good Samaritan and the need for a paradigm shift. In this book, readers will understand how hospitality is one of the things that define the very nature of God, identify traits of hospitality in biblical personages like Joseph, and find material for reflection and a road map to living the spirituality of hospitality. It is interesting that hospitality could be the simple path to embracing what God created us to be for each other — brothers and sisters and sons and daughters of the same Father. Apart from setting us on the path towards peace with our brothers and sisters, The Hospitality of God: Discovering and Living Kingdom Hospitality will help readers find a way of letting God into their hearts and discovering inner freedom and peace. The book is beautifully written and the simplicity of language makes the wisdom and message of this book accessible to a wide audience. Caleb Camp's book will help readers understand God and what it means to be credible witnesses to His love. A rare gift of love and wisdom!