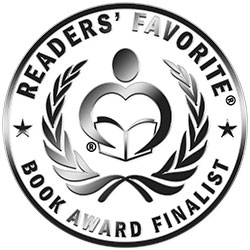 Reviewed by Christian Sia for Readers' Favorite
The Invasion of Heaven is Part One of the Newirth Mythology by Michael B. Koep, a mystery with elements of thriller and the supernatural, a story that features great adventure, betrayal, and insanity. A thirty-seven-year-old psychologist is enduring the toughest time of his life: his mentor is suffering from madness, his client has just committed suicide, and his wife is leaving him. Now, as if all these things were not enough to drive a man over the edge, he has a vision of an Eye that won't leave his mental gaze, an unfathomable eye that seems to be present in the very center of his life, in everything he sees. And the worst part is that there is a secret, ancient group that will do just about anything to get access to what he knows. There is only one way to unravel the mystery: write down everything and allow his mentor, Doctor Marcus Rearden, to fathom what it all means.

Here is a compelling story that features extraordinary characters, a weird and gifted painter, a six-hundred-year-old swordsman and more. In this riveting work, the author explores the depths of one man's psyche to unveil a conflict that has existed for ages. As the reader reads about love, the perils of the mind, art, and life beyond the grave, the reader comes into contact with the nagging, eternal, and waking thirst for immortality that permeates the work. Who will master the psychologist's secret?

The writing is powerful, filled with descriptions that immerse the reader in the action, offer clear and sweeping visuals, and allow the reader to easily get into the beautiful setting. Michael B. Koep is a good storyteller, bringing many elements into his work without losing the interest of the reader. He introduces readers to the conflict right off the first page when the psychologist thinks, amidst sobs: "When a client of yours takes their own life, you'll want to take yours. You'll believe that it was your fault. And I assure you, after that, there's no going back." This is the kind of book that one finishes and has to take a walk afterward, trying to feel the air, to touch things, to talk to the neighbor, just to ensure one isn't still in a dream. The Invasion of Heaven is the fruit of genius, of rich imagination, and sheer madness. Readers will love every page of this engaging story.