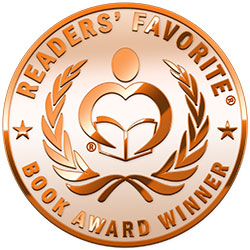 Reviewed by Edith Wairimu for Readers' Favorite
The Joy of Recovery: A Comprehensive Guide to Healing From Addiction by Michael McGee is a book whose theme and well-delivered message could potentially guide anyone with an addiction to recovery. Dr. McGee provides a method that has been tried and tested by many other patients he has worked with. Many have been restored and reformed from their past lives through dedicated effort and will. In The Joy of Recovery, twelve (12) steps, which the author calls 'touchstones of recovery', are discussed. Interestingly, the author's main message is that of love, the love of an addict for themselves and those around them. He urges the reader to cultivate self-respect and get inspired by the joy of recovery. His tone throughout the book is that of love and a deep understanding of what addicts go through. At some point, Dr. McGee states, "Not one of us wants to be alone, destitute, and solitary. We need one another to exist and to evolve. Alone, we stand no chance."

I loved the unconventional approach that Michael McGee takes in The Joy of Recovery. He is not only focused on helping the addict recover from their addiction, he also takes them on a journey of self-love. He also appreciates that the hold an addiction has on the addict is not just physical and emotional; it goes deeper to their spiritual side. Another great aspect of the book is that it is written for all; those suffering from an addiction and those affected by it either through relatives or friends. He gives the addict's guardians, friends or family tips on how to handle an addict. Michael McGee points out the mistakes people make in handling addicts and the tell-tale signs of identifying addiction. The Joy of Recovery also contains useful illustrations and quotes that helped me better understand the message being conveyed by Dr. McGee. Simply put, The Joy of Recovery is a masterpiece.