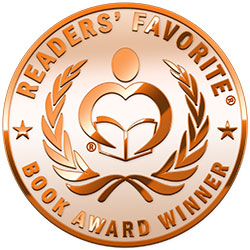 Reviewed by Mamta Madhavan for Readers' Favorite
Sierra was not at home that night and her car wasn't there in the driveway when her mother Laura reached home. Sierra was usually at home when Laura arrived. Her family had planned a family movie night to watch the latest Mission Impossible. Laura tried contacting some of the people she thought would know of Sierra's whereabouts. On the other hand, Sierra Hart had been kidnapped. She woke up in a strange room and there was a note on the door with instructions for her to follow. She tried banging on the door and cried herself to sleep. Sierra wanted to hear her mom's voice. Why would anyone want to kidnap a fifteen-year-old? As the story unfolds, readers see that there is more here than what meets the eye.

The Keeping by Rochelle Ransom is a compelling story filled with suspense and intrigue, and it is also a story of love, courage, and relationships. As the book progresses, readers learn various truths about Sierra, her friends, activities, and relationships. The author manages to keep curiosity alive for readers as they page through the chapters. I like the way the author introduces the main characters, Sierra, her mom Laura, dad Patrick, and ex-boyfriend Dave Braun, to readers and alternates between them as the plot advances. The narration is detailed and gripping, and the fluidity in keeping the story going makes it fast-paced. There is not a boring moment as the layered plot progresses, leaving readers captivated and intrigued.