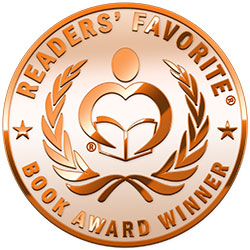 Reviewed by Asher Syed for Readers' Favorite
The Last Relapse by Sathiya Sam is a Christian self-help guide for men who are willing to address an addiction to pornography to "Realize Your Potential, Reclaim Intimacy, and Resolve the Root Issues of Porn Addiction". Sam begins by opening up about his 15-year struggle with pornography addiction and the proactive, Bible-based approach that finally broke the cycle. Broken down into four distinct and interconnecting sections with two to three chapters in each, Sam covers Taking Back Control Of Your Life with the fundamentals, Healing From Your Past to address pain, triggers, and moving forward, Regaining Your Confidence and its requirement to dig deep to answer uncomfortable questions, and Becoming A New Man in which Sam really brings in the spirituality aspects for long-term success.

Sathiya Sam presents a well-written, no-holds-barred book on accountability and healing in The Last Relapse. The narrative is relatable and incredibly intelligent and has the right amount of compassion to make a reader feel comfortable while addressing an addiction that is exceptionally uncomfortable. I was heartened by Sam's profound honesty and saddened by the losses he describes. I am also heartened by the hope and positive reinforcement provided and executed so deftly that there is no doubt that those two things have no meaning if a reader is not willing to put in the hard work. And it will be hard. Scripture is employed heavily as the backbone to Sam's coaching and the Bible-based model works to bring readers who are likely to feel unworthy back into God's embrace. It should be noted that this is a guide geared very specifically toward men, and while most of it can be applied toward addicted women with the mental flip of a pronoun, it might not have the same degree of impact. Overall, this is a fantastically written book that will certainly be a catalyst for change.