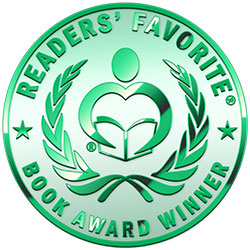 Reviewed by Tracy A. Fischer for Readers' Favorite
In The Lives Between Us by author Theresa Rizzo, we are faced with the question: how far would we go to avenge the death of the one person we allowed ourselves to love? That is the exact question faced by our protagonist, reporter Skylar "Skye" Kendall. Skye lives her life in such a way that she's been able to shut everyone out, and that's the way she wants it. Fearful of being left by someone who loves her, she prefers to leave before that can happen. At least, until her niece, Niki, is born, and Skye finds it impossible not to love the little tyke. But when Niki falls gravely ill at nine years old, and the only treatment with a chance at helping her involves stem cells, Skye is desperate to do all she can to help. When all that she can do isn't enough, Skye's desperation turns to anger, and she's determined to take that anger out on the senator whose voting record she blames for blocking the help Niki so desperately needed. When the senator's best friend is determined to find out what is behind Skye's scathing articles, and Skye is determined to use his connections for an even more in-depth look into the politician's making decisions that are so important to her, the last thing either of them expect is to fall in love.

I loved this book. It's not an easy read, but it is extremely worthwhile. Author Theresa Rizzo is an extremely gifted storyteller, and one who is wonderful at crafting characters that you will truly care about. Skye Kendall is such a character, and I find that I am still thinking about her and her story, long after I finished reading the book. The Lives Between Us would appeal to any reader who enjoys fiction, stories about politics, stories with a bit of romance, or someone looking for just an excellent read. I am very pleased to highly recommend The Lives Between Us by Theresa Rizzo and I, for one, am very much looking forward to reading her next work.