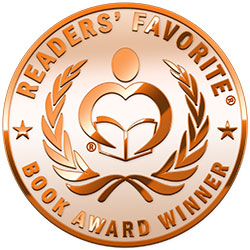 Reviewed by Jackie Timmons for Readers' Favorite
Randi M. Sherman's The Lobby lets readers be a fly on the wall at the prestigious Shipley Hotel in San Francisco. The many intertwined stories take place over 24 hours from 4:00 a.m. to 4:00 a.m. the next day. The Shipley is hosting both a reunion and a large company conference so there are plenty of interesting individuals, meetings, and possible scandals around every corner. Then there are the tourists: a regimented, bossy husband with his wife who just wants to enjoy her vacation; a couple on their 30th anniversary who are treated to an impromptu wedding; and parents in town dreading their visit with their daughter and her atrocious family. Other fascinating characters also include Oscar Pasternak, a retired actor and longtime resident of the hotel's upper floors, Mrs. "Bunnie" Rothman who is staying in a six-room suite while her house is under renovations and her husband is away, and a pair of adulterous couples. Add to this mix the many hotel employees including front desk workers, security personnel, the gift shop attendant, the floor polisher, and the florist.

All of these characters and stories equal one highly entertaining book. I enjoyed every moment of The Lobby and was quickly immersed in each of Randi M. Sherman's characters. I was worried that there would be too many story lines to keep up with, but Sherman paints such vivid pictures and created such intriguing characters that I felt like I was there in the lobby experiencing it all. This book made me laugh, cry and cringe at the various behaviors, chance encounters, and hilarious situations. It was fun to read and now I want to quit my job and go work at the Shipley Hotel! I highly recommend this book!