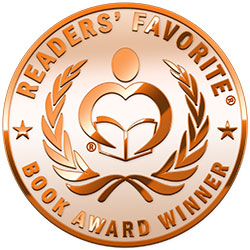 Reviewed by Susan Sewell for Readers' Favorite
The earth's first space launch goes awry, wreaking devastation upon the planet in the exhilarating alternate history novel, The Luna Missile Crisis, written by Rhett C. Bruno and Jaime Castle and narrated by Ray Porter. It's 1961. The Soviets are the first to send a man into space. Tragically, as their rocket exits the atmosphere, it crashes into an alien ship and explodes. Mistakenly believing the United States is responsible, the Soviet government dispatches its nuclear arsenal. The missiles malfunction and decimate a considerable portion of Eastern Europe, creating the Dead Curtain. Stationed within the Dead Curtain a month after the "misunderstanding," combat medic Sergeant Kyle McCoy makes contact with an extraterrestrial visitor, a Vulbathi. Three years later, he is working for the newly instated Department of Alien Relations. Kyle's identical twin Connor is a grifter selling counterfeit Vulbathi weapons. When a deal goes awry, Conner finds himself on a powerful mobster's hit list. Dodging the homicidal gangster, Connor steals Kyle's DAR identity. Posing as his twin, Connor is inadvertently sent to the moon, now known as Luna, to attend the World Summit...

The Luna Missle Crisis does not disappoint. The story is expertly narrated and performed by Ray Porter. I especially enjoyed his Christopher Walken impression of the mobster. I appreciated his acting style in general and was exceptionally impressed with his ability to delineate the characters. With accents and subtle vocal changes, his personification of the characters made them remarkably real. The Luna Missile Crisis by Rhett C. Bruno and Jaime Castle is a stellar science fiction tale. Set in an alternate parallel world, the plot is intense and complex. Plentiful in action and danger, the story moves along at a breathtaking pace, culminating in a dramatic ending. Caught up in their conflicts, I found Connor's and the alien's personas disarming. The story comes to an exciting, albeit an abrupt close, leaving me anxiously waiting for a sequel. This extraordinary novel will appeal to those who enjoy science fiction with extraterrestrial elements.