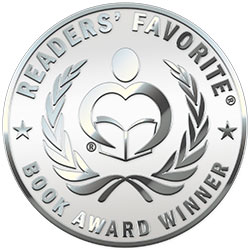 Reviewed by Trudi LoPreto for Readers' Favorite
The Marriage Caper (Billionaire Games) by Sandra Edwards is a lovely romantic story of true love winning over money. Number two son, Andre de Laurent, comes from a family that has lots and lots of money; Tasha Gordon is an aspiring actress working as a waitress. Andre and Tasha are in love but have no plans of ever marrying. Andre has always known his older brother would inherit the family business and become the leader of the family and he has always been a little jealous of his brother Julian. This all changes when his mother's uncle leaves him the bulk of his estate. There are stipulations involved in the will, which states that in order for his brother and younger sister and himself to receive the inheritance Andre must find a bride within a very short period of time and remain married for a year. Tasha is also facing a situation in her life. She has just taken a pregnancy test and discovers that she is expecting Andre's baby. Andre visits Tasha and plans to explain the situation he has been placed under and ask her to marry him for the year, but when he finds the pregnancy test results and realizes Tasha is having his child, he simply asks her to marry him and neglects the other important details. When Tasha does find out why she thinks they were married, things go badly.

Sandra Edwards is a wonderful romantic storyteller. The Marriage Caper is a book that will make you believe it is possible to find, love and marry your Prince Charming. The story was warm and fuzzy and the characters were so very likeable. I read this book in less than two days because I just couldn't put it down; it made me smile and it made me cry just a little. This is a book every woman, young and old, will love reading. I didn't know it was book two when I began reading or that Sandra Edwards has written more Billionaire Games books, but I am planning on getting them all and reading them immediately. The Marriage Caper is a ten-star book – don't pass it up.