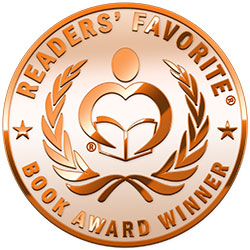 Reviewed by K.C. Finn for Readers' Favorite
The Mars One Incident is a work of science fiction with intrigue and thriller elements and was penned by author Kelly Curtis. Written for mature audiences due to some nonexplicit adult content, this otherworldly adventure takes us to the twenty-seventh century, in which utopia is now viewed as a place free from technology and its many temptations. Captain Alma Johnson is allowed to use some of these technological elements to protect the human race from the threat of invaders, but at the Mars One Station, she learns of a coup that could change everything that the people of Earth have come to know and trust. The trouble is, Alma doesn't know if she wants to protect them from it, or encourage them towards it.

Due to her imminent promotion and technology-related job, we meet Alma as an outsider with the whole world against her from day one. The life she leads is exciting, in a world of space pirates and revolutionaries where she and the good ship Indianapolis endeavor to keep the peace. Author Kelly Curtis endears us to this world instantly with close narration that lets us into Alma's mindset and immersive description that paints the incredible world beyond the tech-free utopia in vivid colors. Alma's dilemma is well drawn too, with clear conceptual ideas on both sides of the argument that give readers good food for thought and plenty of thrills and suspense. Overall, The Mars One Incident delivers a well thought out conceptual tale with a satisfying conclusion, from an author who shows much promise for future science fiction works.