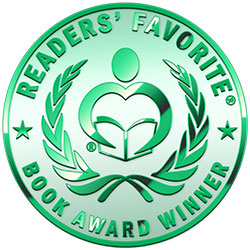 Reviewed by Tammy Ruggles for Readers' Favorite
The Menu by Steven Manchester is an inspirational novel to savor. It's about a man named Phinn Reed, who has the chance of a lifetime. A chance found mostly in fairytales or romance novels. The chance to choose what he wants out of life. Chief among them is love. The heart wants what the heart wants, but what is the recipe for true happiness? Sometimes love can be found where we aren't looking, and this is the case with Phinn. Love doesn't always make sense, but it always finds a way. Out of love comes more than just the physical--faith can come, and so can family. For those who want to know if you can love, lose, then love again, you're going to have to read this book. We live and die with our choices. What will Phinn choose from God's menu?

This book will take you on a deep dive of questions we all have from time to time: What happens when we die? Is there an afterlife? Will we ever be with lost loved ones again? Manchester is a master at crafting a heartrending story that stays with you, characters that are true to life, and plot points that will make you think and break your heart. The author has skillfully wrapped a self-help book inside a poetic novel. He knows how to bring smiles along with the tears. You won't forget Phinn and Maddie, and it's certain you'll find yourself among the pages. If you like stories where love endureth all things, don't miss The Menu by Steven Manchester.