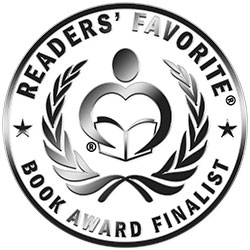 Reviewed by Faridah Nassozi for Readers' Favorite
The middle class makes up the biggest part of the American population. Unfortunately, it is also the most disgruntled group due to the adverse effects of poor government policies that have seen their income continue to decline while expenses continue to go up. Fundamental expenses like education, healthcare, housing and taxes continue to become more and more costly, and in most cases also more inefficient, leaving the lower and middle classes always struggling to afford a decent lifestyle. So is there still any hope for lower and middle-class Americans or is it all downhill from here? In The Middle Class Comeback: Women, Millennials and Technology Leading the Way, Munir Moon puts across a strong argument in favor of positive change coming. America's lower and middle class citizens have been pushed into a tunnel that seems to get darker by the day, but Munir Moon gives clear and detailed points to illustrate that there is a bright ray of light at the end of this tunnel. Changes brought on by female empowerment, technology advancement, and the power of millennials are giving the middle class more strength and a perfect opportunity to make a comeback. The old ways that benefit the few at the expense of the majority are being challenged, paving the way for desperately needed changes.

The Middle Class Comeback: Women, Millennials and Technology Leading the Way by Munir Moon is an insightful, detailed and yet simple read that breaks down the main social and economic challenges Americans are facing, and the new opportunities that are paving a way for the middle class to prevail once again. Americans have had enough and they are now ready to push for changes in policies and systems, and to challenge the status quo. Munir Moon's assessment of the situation is realistic, unbiased, and relevant to the current times. The Middle Class Comeback could not have come out at a better time and it will continue to be relevant for the foreseeable future.