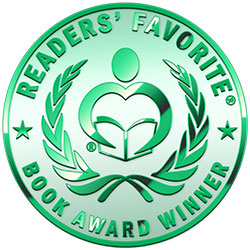 Reviewed by Ruffina Oserio for Readers' Favorite
The Mind-Body-Spirit Connection in the Medicine of Light is the second book in the Called into Life by the Light Series by Bernard Fleury, a book with a content that is aptly captured in its title. In this book, the author explores the connection between mind, body, and soul and how mastering this connection can ensure inner peace, harmony, robust health, and fullness of life. Having experienced the phenomenon of light in its diverse forms, the author began a journey which would lead him to uncover the treasures in light and its healing energy. In this book, the author explores a new way of diagnosis and treatment for a variety of illnesses, sharing with readers powerful medical concepts related to light, the place of the eyes as the windows of the soul, and a lot more.

This book discusses modern medical procedures that use light and advanced devices to diagnose and treat different kinds of illnesses. The methods used in the modern treatments are less invasive, more accurate in diagnosis, and most effective when it comes to actual treatment, which has no life-threatening effects. This is one of the first medical books I have read that offers methods combining science and a holistic approach to treatment in a stunning manner. There is a spiritual as well as a philosophical aspect of this book that readers will enjoy as well. The book is well-researched and offers surprising discoveries about the energy of light, which comes primarily from the sun and is present in different life forms. This isn't just a book for people seeking to be cured of an illness, but one that proposes a path to general wellness and wholeness of mind, body, and spirit. The Mind-Body-Spirit Connection in the Medicine of Light is informative, a book that explores the mystery of life from a fresh and unique perspective. Bernard Fleury's book is a gift for those who want to experience life deeply.