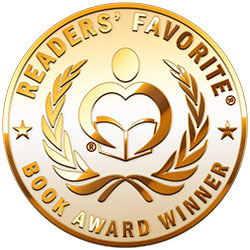 Reviewed by Anelynde Smit for Readers' Favorite
The MoonStone Girls by Brooke Skipstone is a very moving story about the true struggles many gays and lesbians faced in the early 60s and 70s. You envy her bravery and tenacity, and you find that Tracy is a woman on a mission. We follow her as she discovers that she has no interest in men, but is attracted to women in the late 60s. At this time there was no LGBTQ community she could go to, and she was all on her own, except for her brother Spencer who was gay. Their love for music is what eventually pulls Tracy through difficult times, especially when something very tragic happens to her family. She decides to leave for Alaska, leaving her abusive father behind, hoping her mother would join. There she finds two people who would change her life forever.

The MoonStone Girls by Brooke Skipstone is a wonderful read. Sometimes a difficult one because of how Tracy and her brother were treated by the only person they needed love from. As a member of the LGBTQ community, I do feel like this is something people in our community should read. There is a life lesson to be learned from this tale. My heart broke at some stages and I remember what it felt like being different and being treated differently for liking both genders. This was inspiring and honest. Anyone who still has that question deep inside should look at this book and find solace. This is a fantastic story with so many moments that you want to laugh and cry. I highly recommend this book to anyone in the LGBTQ community and I believe these words will help many find their "true" selves. In this day and age, we are more accepted, but to imagine her struggle will give you hope. Spencer's story will tear into your flesh and leave marks. Tracy's story will soothe your soul. This is a book of pure hope.