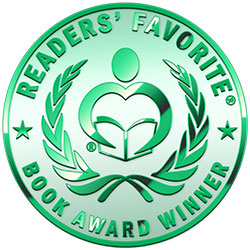 Reviewed by Emma Megan for Readers' Favorite
The Mysterious Pool by Charlene McIver is a delightful story about a group of kids and their scary and fantastic adventures at a creepy mansion. Cosmo, Leigh, and Tara are visiting Cosmo's grandmother's house during a strange night with wind and fog. On their way, they notice a developer's notice board at the front of the property and hear a little mouse talking. Once there, Cosmo's grandma tells them that some pesky developers are trying to buy her beautiful historic property. Shortly after, the children discover a secret room. When their dog starts to speak, Grandma tells them it is because of the hidden pool. The mysterious pool contains a special elixir that gives animals the power to communicate with humans. Yet, this special elixir must remain a secret, as in the wrong hands it may cause harm and mischief to all animals. Thus, the children's mission is to protect Grandma's property and its amazing secret.

Charlene McIver combines beautiful writing, mystery, adventure, magic, and superb black and white and color illustrations by Zoe Saunders in this thrilling story. The Mysterious Pool is engaging, educational, and sometimes chilling. It inspires kids and adults to help and protect our planet. This tale will especially thrill every kid who dreams of understanding and speaking with animals. Through a magic elixir and a special book, children will learn that all animals should be respected and live free from man's restraint. This fantastic story features courageous talking animals and magical elements that will fascinate young minds while fostering a love for animals and Mother Earth.