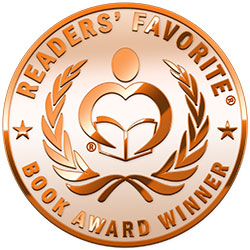 Reviewed by Emily-Jane Hills Orford for Readers' Favorite
Soma Kar's young adult mystery novel, The Old House By The Woods: Detective Ria Robertson Mystery Stories, offers readers an intriguing tale. It appears to be an unusual request: to solve a mystery of paranormal activity at an old house in Mistgrove Forest. But when Private Detective Ria Robertson is hired by Eve to solve this mystery, little does she realize the danger that she will soon face and the murder mystery she'll have to solve – that is, before anyone else gets hurt. No one is safe, at least not in the house or in this forest. Not until the mystery is resolved once and for all.

Soma Kar's The Old House By The Woods: Detective Ria Robertson Mystery Stories, has all the makings of a good mystery, thriller, and even a paranormal story. Take a mixture of Nancy Drew and the Hardy Boys and you have an excellent novel for the younger 'young adult' section of the market. This is an easy read; most of the story is told through dialogue. The characters, setting, and drama evolve through dialogue and a marginal use of descriptive narrative. The author leans heavily on telling the story instead of inviting the reader into the story to make them feel connected. The colorful illustrations are bold and certainly add to the growing tension of the mystery. Using good sleuthing skills, the protagonist and her team, which consists of her teenage sister, Jenny, and best friend, Andy, the mystery reaches a satisfactory climax before the final chapter resolution which reveals all. I found the story interesting and well-paced.