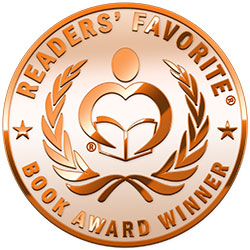 Reviewed by Jack Magnus for Readers' Favorite
The Olympus Cloud: Adventures of a Dreamer is animal fiction written by Stephen Randel. The main character in this series of adventures is a white French Bulldog named Maximilian, Max for short. Max lives with his master, an elderly, retired doctor in Austin, Texas. They have a house with a big backyard where Max keeps the pesky squirrels and an occasional armadillo under control. Most of Max's great adventures, however, occur while he's asleep. When Max is sleeping, his mind and imagination take him to foreign shores and desperate situations. In one dream episode, Max is a hard-boiled detective, down on his luck and suffering a morning hangover, when a sultry and curvaceous mouse-lady enters his office with pleas to help free her husband from the dastardly Chen the Chinese Rat. She's willing to meet Max's fee of bones and even offers him a bonus.

Stephen Randel's canine-centric short story collection, The Olympus Cloud: Adventures of a Dreamer, kept me reading and smiling from the first page to the very last. The adventures are fabulous, literally, leading the intrepid dog up to Mount Olympus in outer space where he helps the Olympians defend against an attack by Loki, and down through a basement hole into the Witch's garden, where he attempts to solve the mystery of her death. Readers will also encounter dinosaurs, lion prides and a Scottish graveyard as they follow Max's exploits. Author Randel is endlessly inventive in these stories which never descend to being overly cute or cozy. They're rugged tales about a rugged little bulldog, and they work quite well.