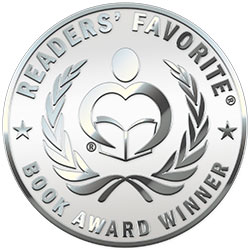 Reviewed by K.C. Finn for Readers' Favorite
The Pilate Scroll is a work of fiction in the Christian thriller genre. It is suitable for the general adult reading audience and it was penned by author M. B. Lewis. The book follows the adventures of Kadie Jenkins, a scientist working to stop a lethal virus from devastating the world, and a woman whose faith has been worn down and broken by her experiences. After her mentor is murdered on the eve of a major announcement, Kadie rescues their research and flees for her life to Israel. Unsure of who to trust as she senses the danger drawing ever closer, the promise of a relic that could change the world forever draws the conspirators towards her.

Author M. B. Lewis delivers a highly engaging Christian thriller novel that follows Kadie Jenkins, a scholar who is struggling with her faith. One of the most striking things about this book was the author's intricate knowledge of the Bible and its teachings; this added depth to the story and made it feel very real. The cast of characters is diverse and fully fleshed out, each with its own unique personality. Our heroine, Kadie, is the female lead we have been waiting for: she's strong, resourceful and brave. The Pilate Scroll takes you on a fast-paced and thrilling adventure, whilst also telling a story of hope that will lift your soul and make you shed a tear or two. I would not hesitate to recommend this novel to fans of action-packed thriller novels and those who are looking for a story that will take them on an emotional journey.