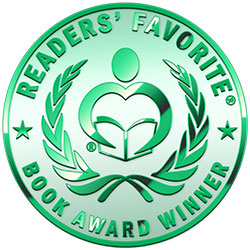 Reviewed by Mamta Madhavan for Readers' Favorite
The Power of Two by Lori J. Sawicki is a beautiful story of family, friendship and bullying. Jamie Corman is a sixth grader who gets kicked out of Sadie's Too Cool Club. She finds herself being ignored and bullied by Sadie and her friends. She meets Pru Wheeler, another sixth grader, who manages to read Jamie very well. She realizes the power Sadie has over her is because of Jamie's busy parents and self-centered sister. Pru and Jamie start a lacrosse team that includes all those who are ignored by the Too Cool Club. But the game sees Jamie coming face to face with Sadie and the unexpected ending makes it an engrossing read.

It is a story of family, friendship, love, loss, courage, hope and strength. The story has a powerful message for children and the portrayal of characters is unique and refreshing. They reflect the kind of society we live in and highlight the deeper meaning of friendship. The issues of bullying and death have been handled with a lot of compassion and expertise and will evoke heartfelt emotions in readers. It is a powerfully moving story that is a recommended read for all children. It teaches the importance of standing up for each other and being in each other's lives. The roller coaster ride of emotions will leave readers excited and exhilarated. It is a fast paced, poignant story and it is a must-read. An absolutely stunning book with an excellent plot and beautiful message.