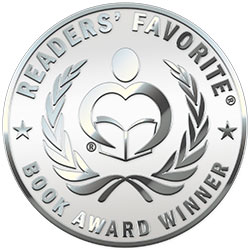 Reviewed by Bruce Arrington for Readers' Favorite
The Proto Project: A Sci-Fi Adventure of the Mind by Bryan R. Johnson is a fun action-adventure story. Jason's mom works for a high-tech company, and one day his school takes a tour. From then on, it's one action-packed scene after another. It's a clean story, too, entirely appropriate for this age group—say from grade 4 on up. I reviewed the audiobook version over several days while riding my bike, and it was a great experience. The narrator, Michael Mola, is clever, quick, and excels in his voices, adding a lot of humor to the story. He brings the listener along in an entertaining way, keeping them engaged from the first chapter to the last.

The story itself runs along the common theme of the good guys get ripped off by the bad guys, who plan to conquer the world. It also throws in a bit of budding romance between two twelve-year-olds, and all the awkwardness and humor to go along with it. I appreciated the story having two parents, while the kids can still save the world. There is a hint of a sequel, so there may be more exploits in the future. This is certainly a great read (or listen) for the summer months while the kids are out of school. The Proto Project: A Sci-Fi Adventure of the Mind by Bryan R. Johnson brings a fun experience to young readers, who will certainly enjoy this story. Even adults can sit back, relax, and take in this humorous tale. Highly recommended.