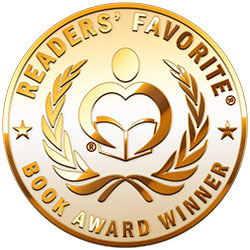 Reviewed by Anne-Marie Reynolds for Readers' Favorite
The Redhead of Auschwitz: A True Story (Holocaust Survivor True Stories WWII) by Nechama Birnbaum is an addition to the series. Redheads are cursed, isn't that what they say? Certainly, Rosie was always told that but she brushed it aside. She dreamed of getting married to a man she could love forever but her life changed in 1944. Rosie was sent to Auschwitz, with her beautiful red hair shaved off on arrival. Her dreams and her red hair may have gone but the Nazis could never tame her red-headed spirit, could never hold back her resilience and her determination to get back home, even when all those around her had lost hope of ever being free. No matter what the Nazis put her through, she never lost hope. Rosie was the girl who believed she could survive the horrors of the death camp and sometimes belief is all you need.

The Redhead of Auschwitz by Nechama Birnbaum is another one of those Nazi survivor stories that you must read. Our beautiful heroine, the young red-headed Rosie, teaches us that sometimes hope and belief in yourself are all you need to give you that nudge to keep going. This Auschwitz survivor story is a lesson to all of us and should be on required reading lists at schools and taught in history lessons. It informs us about Jewish culture, about the bonds of family and friends, and it teaches us to have a true, deep belief in all we want to accomplish – believe, and you can do it. This is a harrowing book, as any death camp survivor story is, and it is a hard read at times. Be prepared to cry, fume at injustice, and delight in Rosie's triumphs. Be prepared to read this from start to finish in one go because you will be hooked. No matter how hard some people try to wipe away all traces of history, no matter how much they deny that these things happened, stories like this must be repeated because one thing is certain – we must never forget those who made the ultimate sacrifice.