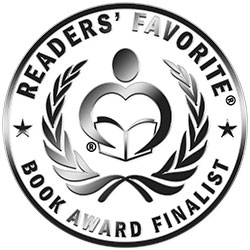 Reviewed by Rabia Tanveer for Readers' Favorite
The Reflections of Queen Snow White by David Meredith is a look into the life of Snow White after her Happily Ever After. With Prince Charming dead, Snow White has lost the love of her life and she finds no solace in anything. Now ruling the kingdom as the Queen, even the wedding of her daughter isn't enough to make her feel happy. Lost and depressed, Snow White comes across the mirror on the wall that was a sort of companion to her wretched stepmother. Is it possible that the mirror once at the center of her misery is capable of bringing her solace when she feels at her worst? However, the mirror proves to be exactly what she needs to feel like herself and remember what it is like to be the fairest of them all.

Narrator Robin Waters did a wonderful job of bringing Snow White to life, sharing her emotions, and making her human. The way Robin expresses and enunciates each word brings life to the story, makes the reader get lost in it, and become a part of it. Robin allows the reader to feel each part of the story as if it was a movie playing right in front of their eyes and that is amazing. The prose is wonderful and makes this story more interesting. The author weaves magic and somehow makes Snow White a relatable character. Snow White is deceptively human, much like an ordinary woman and not the little girl who got her Happily Ever After. She is now smarter, jaded, and in need of anyone to help her get a hold on life. The mirror on the wall and the "reflections" it gives Snow White make the story interesting and very intriguing, to be honest. It is genius and very creative. David Meredith nails it!