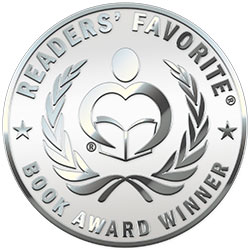 Reviewed by Jane Finch for Readers' Favorite
The Reinvention of Mimi Finnegan by Whitney Dineen is a delightful chick-lit story told in a funny and adorable way. Mimi reaches an early mid-life crisis that begins with the diagnosis of a bunion. Constantly comparing herself to her clever and successful siblings, Mimi has always struggled to find her own identity. The fact that she is single doesn't help her self-worth. Obsessed with her weight, her appearance, and her apparent failure to accomplish anything in life continues to drag Mimi down to the depths of despair. All that changes when she meets Elliot Fielding. She immediately jumps on the roller coaster of infatuation that quickly turns to true love, but - even now she has finally found someone she could share her life with - she discovers he is in a serious relationship with another.

The humour of this novel is its absolute charm. Captivating the reader from the start, the first person approach is spot on. The author, Whitney Dineen, must have a brilliant sense of humour herself which shines forth in her writing. I love the way even a visit to a burger bar can engender such hilarity. A really great read that I didn't want to put down. It made me chuckle throughout, even with the sad parts. I shall certainly seek out other work by this author. It's ideal for its genre, chick-lit, but would also work with comedy fiction. Watch out Bridget Jones, Mimi Finnegan is on your tail.