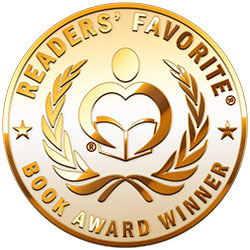 Reviewed by Heather Osborne for Readers' Favorite
The Run Around by Bernadette Franklin is a romantic comedy covering the chaotic and amusing midlife crisis of Hope, an accountant-sometimes-wedding-planner. After managing to get her brother's "thoroughbride," Amy, (a chronic runaway bride) down the aisle, Hope is unceremoniously smashed on the temple by an errant baseball during the wedding photographs, leaving her in the care of her brother's best friend, Rick. While she is ensconced in the hospital, Rick asks Hope if she would be willing to plan his cousin's wedding, to which Hope agrees. After the hospital stay, and her brother's complete disregard for her help in getting Amy to be his wife, Hope uproots her life and moves to New York. Rick is recruited by her family to find out where she is and talk some sense into Hope, as she deals with outlandish wedding requests, a new job, and her feelings for Rick in the process.

I certainly have to say this novel was not what I expected it to be. Witty dialogue, some immensely memorable characters, and a brilliant romantic build-up kept me hooked from page one. I devoured this book in two days, only because I had to stop to eat, sleep, and do housework. Hope is a captivating character with a punchy sense of humor that Rick fed right into. My favorite characters, though, were the Carters, but you'll have to read the book to find out why! I will definitely be looking for more books by this author, as she seamlessly wove together a story that would do the big screen proud. The Run Around by Bernadette Franklin will keep any romance fan entertained from page one.