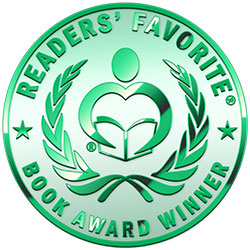 Reviewed by Hilary Hawkes for Readers' Favorite
The Sacred Disease: My Life with Epilepsy by Kristin Seaborg MD is an autobiographical account of the author's life with diagnosed epilepsy. Kristin's first seizure occurred when she was sixteen months old, but her epilepsy did not establish itself until she was in her teens. The book recounts her experiences with symptoms, diagnostic tests, medications, and brain surgery. It is also an inspiring account of her determination to succeed in her training and work as a pediatric doctor with her particular interest in neurology. There are sections that explain the historical understanding of epilepsy including the misunderstandings, fear, prejudice and inhumane treatments patients experienced in past times. The author also describes her battle with her own feelings of shame, other people's ignorance, and how she eventually accepted, overcame and learned to deal with these issues. As an account of a personal journey, it includes the effects epilepsy had on her friendships, marriage, and managing her children, and how her own experiences gave her insights into the feelings and needs of her patients.

The Sacred Disease: My Life with Epilepsy is a brave and informative book that makes an empathetic and insightful memoir – an inspiration for others who have the diagnosis themselves. It is also a real eye-opener for anyone not familiar with the condition and the effects it can have. Kristin Seaborg's determination to find the best way to control her epilepsy so that she can lead the life she passionately wants to lead shines through in this very well-written book. I liked the factual pieces covering the history of epilepsy diagnosis and treatment in some of the chapters – these really do explain the origins of the ignorance and discrimination that can, unfortunately, still exist to some extent today.

The author's honest and brave account of her own feelings, and reasons for her need to keep her epilepsy a secret from the majority, will resound with readers in the same situation. But this is a book that could pave the way to more enlightenment and understanding on the part of others – and that offers encouragement to fellow sufferers. At the end of the book the author describes how she discovered CURE (Citizens United for Research in Epilepsy). I loved the quotes in the book as well as Seaborg's own words of wisdom. No longer "ashamed," she resolves to treasure the simplest things in life: "When forced to live with vulnerability and uncertainty I could learn to treasure and give thanks for the simplest things. I resolved to live a purposeful life shaped by these truths." An insightful and inspiring read.