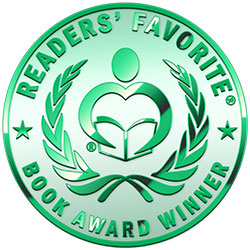 Reviewed by Peggy Jo Wipf for Readers' Favorite
The Secret of the 14th Room by Rebecca Hemlock is just as intriguing and mysterious as the cover hints. Levi Corbin is called home to Granton, Tennessee after the death of his Grandma Dorothy. She reared him after the deaths of his parents, but he left this small town as soon as he could get away. His cousin, Silas Corbin, was also called to the reading of Grandma Dorothy's will. Levi and Silas never got along as children and now found themselves teamed up to care for this historic house. They must work together or they will lose the house. Silas's trouble followed him back to Tennessee. Levi borders on losing everything that is dear again and giving into bitterness that consumes all.

Rebecca Hemlock has a talent for getting inside the heads and hearts of her characters as The Secret of the 14th Room unfolds into a mesmerizing novel. The author plays on your emotions; you will feel empathy when Silas is sitting in jail, fear of losing Bella, and dread as Levi's stored anger threatens to consume him. Will the spark of romance die out between Abigail and Levi before they even have a chance? You feel as you enter the story and live it through the characters. This novel is the first of the Granton House mysteries and sets the expectations high for the next book. This book is well-written, and there is enchanting historical detail that will grip your attention. I highly recommend this book to anyone who enjoys mysteries with a touch of history.