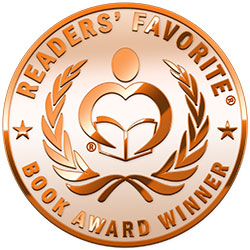 Reviewed by Barbara Oliverio for Readers' Favorite
The lives of three intergenerational women entwine in the seaside village of Cape May in The Sound of Wings by Suzanne Simonetti. Superficially, these three seem to lack any association, but as the story unfolds, we uncover their relationships. Quirky Goldie has spent her seven decades as a talented potter whose works are in demand by tourists and locals alike. Buried in her past, however, is a marriage, and the one joy remaining from that time is her love for beautiful Monarch butterflies. Writer Jocelyn is in a custody battle with the father of her son, which contributes to a crippling writer's block. Yet, she is buoyed up by her steadfast new husband. She is sustained by reading a journal she discovers belonging to her husband's mother. Stunningly beautiful yet insecure, twenty-something Krystal has qualms about whether her mega-millionaire husband truly loves her for herself, and others wrongly judge her as a stereotypical trophy wife.

The premise of The Sound of Wings is intriguing, and the narrative that ties the three together evolves agreeably. I was genuinely interested in the characters and felt their emotions as the story unfolded. As the background to every character was revealed, and as their interconnection became apparent, the story advanced toward a satisfying conclusion. Suzanne Simonetti effectively captures each woman's voice, and I found myself rooting for them in their growth and self-acceptance. The metaphor of the sound and shimmer of butterflies, both abstract and concrete, is apt in each of their journeys.