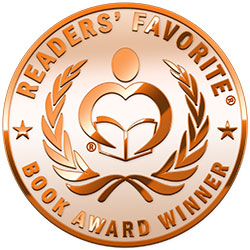 Reviewed by Mamta Madhavan for Readers' Favorite
Start-Ups are hard. The Start-Up J Curve: The Six Steps to Entrepreneurial Success by Howard Love is a comprehensive guide that speaks about a start-up's evolution and helps readers to know what to do and what not to do, and makes the path to success efficient and smooth. The book shows the pattern in which a start-up unfolds so that entrepreneurs are aware of the pattern and their odds of success will increase. Reading this book will have a positive effect and assure you that other entrepreneurs have faced the same difficult issues. The Start-Up J Curve suggests how the value of the enterprise tends to decline over the first few phases, and the primary value creation develops during the latter stages.

The concept of The Start-Up J Curve is helpful and useful to all those who are on a start-up program and need to communicate it to a wider audience. I found the ideas and suggestions valid and valuable, and they will prepare you to meet the inevitable challenges as and when they arise. The author also speaks about the many myths that are associated with start-ups, and points out areas where the thinking patterns and beliefs need to be altered to become successful. This book will definitely help readers become familiar with the start-up path. It is a good read for all those who are planning to start up a business. The book is honest, direct, and insightful, and touches on all the topics required when it comes to start-ups.