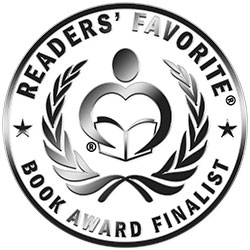 Reviewed by Hilary Hawkes for Readers' Favorite
The Struggle by Lincoln Gordon is a philosophical look at the preconceived notions and misconceptions many people, if not most people, have about race, religion, their own and others' place in the world. It examines how these inherited false beliefs that concentrate on the external are absorbed by each generation from the one before it. The author divides people of any creed, race or part of the world into three types: those who are apathetic, those who conform, and those who inquire. Gordon is an inquirer and, as he grew up, joined the US army and traveled and met many different types of people from very varied backgrounds and religious persuasions, he was able to strengthen his sense of self and connection to the real part of all others.

Lincoln Gordon has written a thought-provoking and, perhaps for some, challenging book that encourages the reader to examine and question any prejudices they might hold. Gordon appears to have an innate ability to understand that it is what we are on the inside that matters most, and that our color of skin or our religion does not determine our abilities, rights or gifts. He proposes parents learn from their children who have naturally open minds before the adults in their lives and the environment begin pushing them into stereotypical and often ignorant views.

The Struggle makes a lot of sense to me, and I feel readers will share in the author's sadness and frustration at the way we all, worldwide, so often focus on our differences, thus creating more separateness. There are many memorable and quotable phrases in the book: "It doesn't matter how we are raised, it just matters the choices we make"; "The way we think makes up our worldview," for example. I like the challenge to question our own inherited beliefs and the encouragement to make our children aware of differences, such as race, as a matter of fact and not as a determining factor for anything. A revealing and hopeful book that sees the potential within us all to create a better, more co-operative human race that realizes we are all the same, and that our identities are interwoven.