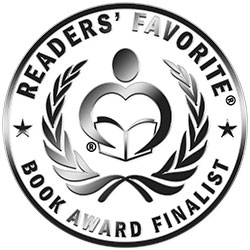 Reviewed by Divine Zape for Readers' Favorite
The Sugar Merchant by James Hutson-Wiley thrusts the reader into the historical period towards the last part of the eleventh century, an era witnessing an economic revolution. Thomas Woodward loses his family at the age of eight to one of the raids conducted by Tostig, an outlawed son of Godwin and brother of King Harold. He loses his family to a raid, but is rescued from hunger and hopelessness by a monk and brought to the abbey of Eynsham, where he spend the next twelve years of his life training to be a scholar, merchant and spy, with a mission to develop commerce in the Muslim world and act as a spy for the Holy See. Thomas's life is set for adventure as he travels through different lands, and knows love and loss and heartbreak. With complex challenges besetting him and his personal demons, can he accomplish the mission successfully?

James Hutson-Wiley captures the soul and spirit of the era in a brilliant way in the narrative, allowing readers to relive the religious, cultural, and political tensions of the time. He weaves themes of espionage, religious intrigue, and the personal struggles of a man into a story that takes readers across different distinct cultures. The historical elements of the setting are skillfully knitted into the narrative and the author uses them to enrich the conflict. I was fascinated by the compelling social and cultural commentaries that paint a vivid image of the time. The use of the epistolary style enhances the plot points and the conflict while helping to deepen character development. The Sugar Merchant is a great achievement and a page-turner for fans of historical novels; a story with powerful themes, compelling characters, and a gripping plot.