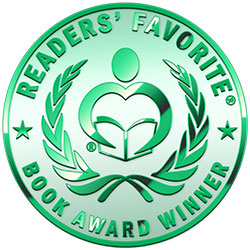 Reviewed by Anne Boling for Readers' Favorite
John Crippen begins his book by describing the take down. When a patient becomes violent the staff must restrain him/her to prevent injury. It takes several people to perform this procedure. Crippen humorously describes the dangers, these include: a worker with extremely bad breath, a patient capable of passing gas upon will, and a patient capable of projectile.

The section titled Survival Guide 101 is hilarious. My favorite one had to do with a laser pointer.

He tells us about a kid that thought he was raised by hippos and trained by Bruce Lee. There was a patient that rolled up little balls of feces and placed them on the window sill. There are a lot of stories about urine and feces.

The author of this book worked in the Atascadero State Hospital in California for of 13 years. In The Smell of Sweet Ash In The Morning he shares some of his experiences of working with the mentally ill. He warns readers that many of his tales are sarcastic. Those working in the mental health profession face bizarre situations each day. They face the angry and belligerent each day. Like the author if they did not find a way to laugh about it, they too would end of in the facility.

Because I've had just a little experience with someone who is mentally ill I can relate to much of this book. Readers will laugh at his stories. At 52 pages it is a short humorous read. Some people may find it offensive, I didn't.