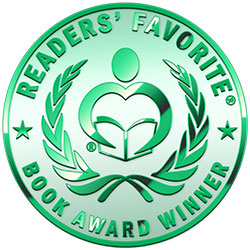 Reviewed by Tiffany Ferrell for Readers' Favorite
In Luisa Elena Kolker's The Tearing Apart we are introduced to a variety of subjects such as relationships, loss, dreams, and childhood nightmares. Set in Spain and New Mexico, we travel along with the poet as she tells us her story in perfect, almost lyrical lines. Very raw and personal, Kolker delivers a beautiful array of poetry in her first collection.

Two poems really stood out to me. They were Demons and A Passage Through Spain. In Demons, you read about a previous partner of the author perhaps and the sexual abuse that they suffered at the hands of their father as a small child. You see that this caused a long-term effect on the person, even if it's not something shown on the surface. It's a very powerful poem because it's true; abuse leaves behind scars and demons that linger. The trauma caused can come out in many different forms. I found A Passage Through Spain just brilliant because, as I read it, I went back to all the history books I have devoured about Spain.

I really enjoyed reading this collection. I thought the poems were amazingly written. With each poem, you find yourself in the author's shoes as she expresses grief, love, terrors from childhood, and seeking the truth she wants to find. Overall, I think Luisa Elena Kolker has done a great job and I can't wait to read more of her work. It's definitely a collection of poems I will recommend to others.