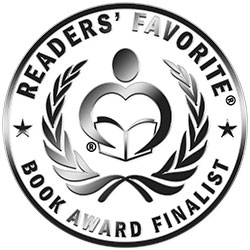 Reviewed by Michelle Stanley for Readers' Favorite
The Time Hunters is a fantasy by Carl Ashmore. Becky Mellor isn't excited about spending the holidays with Uncle Percy, an eccentric inventor who lives at Bowen Hall estate. However, she soon reconsiders when she and Joe, her brother, see a saber tooth tiger, a triceratops and Will Scarlett living on the estate. Uncle Percy journeys into the past to find the Golden Fleece and takes Becky and Joe along in his time machine. While they are gone, Otto Kruger ransacks the kids' bedrooms at Bowen Hall, which puzzles everyone. The family takes another trip into the Minoan era and King Minos arrests them. If they can escape the feared Minotaur of the Labyrinth, they will have their freedom. Becky worries about Uncle Percy's odd behaviour, and wonders why she sees the same mysterious looking stranger everywhere they go.

My son was happy that I had The Time Hunters to review, because he didn't get the chance to finish the school library's copy. He had a positive reaction to this book by Carl Ashmore. I was also pleased reading the story, which took me on an adventure with its mythical and prehistoric creatures. Carl Ashmore has written an entertaining book that children will love, while learning about the past in an interesting way. Readers will get good visuals from his descriptive, imaginative writing. The story has a very intriguing beginning and the author ensured that the rest was too. There are three more adventure books in The Time Hunters Saga.