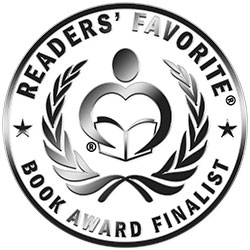 Reviewed by Rabia Tanveer for Readers' Favorite
The Time Traveler by Joe Corso is the story of a man named Lucky Campo. He can travel in time and experience things that no one else can. He was not always like this. He got this ability after a horrible accident which rendered him open to the fragile balance between present, past, and future. Lucky is recounting how everything happened to him and even takes a Professor Lindstrom with him to introduce to his medieval England family. In return, Lucky asks the good Professor to help him find the person who captured Lucky and why. Now, with the help of Professor Lindstrom, Lucky and his band of friends will take revenge and find the person who imprisoned and kidnapped Lucky. But can they protect Professor Lindstrom and his family? Or will they slip and let the evil mastermind behind this scheme get away?

I have to admit, I was a little skeptical about this novel. However, I could not help myself, I had to read it. I've heard great things about Joe Corso and the way he writes, so I thought this would be the perfect time to start a novel and see what he's got. And you know what? I was so into this story that I did not even realize that I was almost halfway done. It was interesting and very refreshing. It was so good that I started to re-read it immediately after I finished it. Huge thumbs up for Mr. Corso for writing such a great story.