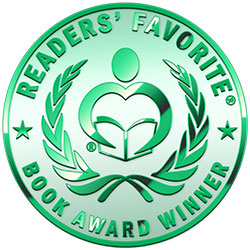 Reviewed by Divine Zape for Readers' Favorite
What was Jesus' early life like — the missing years of his life as a child? The Transmigrant by Kristi Saare Duarte provides an interesting narrative about the life of Yeshua, starting from AD I in Capernaum, Galilee. Jesus' sense of the neighbor, his attention to the needs of others and his propensity to serve come across in the narrative as a natural gift. Readers are introduced to a young Yeshua who is awake to the spiritual realities of his people, hungry for an encounter with the Messiah. The reader follows the story of a man in search of his destiny, a man buoyed up by the love of God. But he will suffer the worst form of rejection when he tries to communicate his intimate experience with God, and will be thrown out of the temple. It seems his days are doomed and he'll spend his entire life as a laborer, consumed by a dream he cannot attain, that of becoming a Rabbi — a teacher. But an encounter with a Buddhist pilgrim will open his eyes and set him on a new course, that of embracing his dream and destiny.

The Transmigrant is a beautiful story, deeply touching and very inspirational. Kristi Saare Duarte creates a compelling portrait of Jesus and allows readers to experience the depths of his humanity. His spiritual heritage and that of his family come out clearly in this narrative. Readers will meet Jesus' siblings and understand the dynamics of life within a Jewish family. The story is beautifully told and the author creates vivid images of the early life of Jesus and his passage through other cities like Damascus. It is also interesting to note that the Rabbi always talked about the coming of the Messiah and Jesus would listen with rapt attention, hoping to see the Messiah. The use of irony in this narrative is brilliant and readers will enjoy the sense of humor that gives more life to the story. The story is filled with vivid descriptions and emotionally charged passages; the author fills the senses of readers with sounds, sights, and smells, just as in this line: "On top of a wooden pulpit at the front, flickering oil lamps danced in the breeze and the scent of incense filled the snug meeting room with magic." This is a story that will transport readers to endearing spiritual climates.