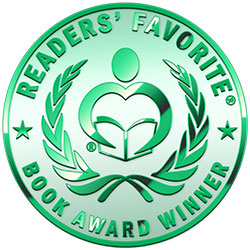 Reviewed by Jackie Ferrell for Readers' Favorite
A little boy and a folding circus tent is the focus of The Travelling Circus – a new children's book by Mark Watson. As the little boy begins to have fun folding and unfolding his perfect gift of a circus tent, an imaginative story begins to take shape. The vibrant red and white circus tent visually grabs and holds the attention of young readers as Mark Watson uses his creative genius of rhyme and prose to create a new and magical book. From the description of the circus animals to the aromatic imagery of food, we are taken back in time to the circuses of old. With fairies in flight, to a beautifully detailed carousel horse and, finally, to the image of a curious, unusual and somewhat scary ringmaster, there is an energy that propels us through this story while we listen to the clever words of the ringmaster describing to the little boy what awaits him. As the ringmaster gently guides the little boy to the front of the circus tent, there is a curiosity and mystery about what just might come next.

With bold, delightful and spellbinding images by Drew Geraci, The Travelling Circus by Mark Watson brings to children a brand new story just perfect for bedtime reading. I wondered, as I read this adorable book, if this story actually took place in a small child's decorated bedroom, or was it the incredible imagination of a little boy's dream brought to life by the perfect gift of a folding circus tent. I think children will be incredibly engaged and captivated by The Travelling Circus while parents discover that this latest children's book by Mark Watson is a perfect, one-of-a-kind bedtime read.