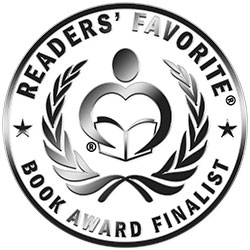 Reviewed by Jack Magnus for Readers' Favorite
The Tree of Knowledge is a psychological thriller written by Daniel G. Miller. Professor Albert Puddles lived an orderly, quiet life. His serene and logical universe was only marred by the opening day of class each semester. For some reason, the stage fright he experienced in those first few moments facing those new faces was as relentless as it was incomprehensible. His choice of a woolen suit and his resulting overheated state contributed to the feeling of being out of control. When his graduate assistant, Ying, asked to speak with him outside during his class, Albert was reluctant to lose any control over his carefully planned performance. When he heard that the police were investigating a murder and thought he "might know something about it," Albert's nimble mind began churning: how could he ever be involved? Maybe they really meant another professor?

Daniel G. Miller's The Tree of Knowledge is a stunningly accomplished debut novel. Reading the blurb convinced me to give this book a try, and I'm so glad I did. The storyline is plausible and frighteningly on point in today's world. Miller's cast of characters is one of fully dimensional, living beings who kept me enthralled as I followed their efforts to cope with an amoral, brilliant, and relentless adversary. I love how this story is so much a coming of age tale for the 34-year-old professor whom adversity deals a series of stunning blows, while also freeing him to experience so much more of life than he had ever realized existed. Watching Albert Puddles come of age, face his fears and become a full-fledged human being is a high point you really don't want to miss. Seeing how he gets there alone is well worth the price of this book and the time you put into reading it.

But there's so much more going on here. There's romance, mystery, math, logic, and adventure all wrapped up in a thriller that had me happily reading until I hit the last page. I can't help but wonder and hope that Mr. Miller will decide to give these characters a sequel to work with. It would be a shame not to see them again. The Tree of Knowledge is an awesome, fast-paced, and beautifully written debut novel that demonstrates the promise of a talented author. It's most highly recommended.