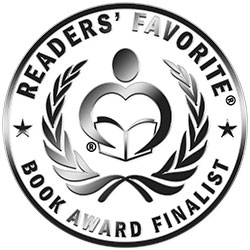 Reviewed by Maria Beltran for Readers' Favorite
Vaya Dauphin's novel, The Turquoise Tattoo, is a mystical tale set in North Island, New Zealand. Scarlet Flint's mother is dead and she is left by her absentee father in the care of her Aunt Sarah. The young woman is telepathic and before her departure from Australia to New Zealand, where her Aunt Sarah is opening a veterinary practice, she starts to be bothered by new images that keep appearing like turquoise tattoos on her skin. In her new school in Waihi College, she picks a fight with Manu James and meets Sterling, who tells her that she has special abilities given to her by her Maori ancestors. Scarlet thus discovers her elemental powers and learns the secrets of her past. In the process, she is caught in an ancient battle that for her is a matter of life and death.

The Turquoise Tattoo is a young adult coming of age fantasy that takes us from Australia to the Maoris of New Zealand. As we follow the adventures of unwilling elemental Scarlet Flint, we cannot help but empathize with her. Technically an orphan, she is ripped away from Australia and thrown into a new environment that is foreign to her. In the first few chapters of the novel, Vaya Dauphin has successfully set the stage for the next chapters in Scarlet's life and, at the same time, intensifies the reader's curiosity and excitement. What follows certainly does not disappoint - and the ending is something that one may not expect at all. Written with just the right pace and in crisp language, the plot of the story is as fluid as it is creative. This is a book that will keep you burning the midnight oil until the very end.