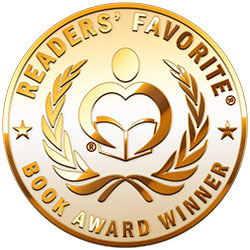 Reviewed by Amy Powers for Readers' Favorite
The Vault is the first book in The Hybrian Series by L. Wood. Harper has spent the last five years of her life as a subject of experiments down in the Vault with no memory of her life before that. Other subjects have joined her, and she has formed friendships with several of them. But recently, some of the subjects have started disappearing, following spells of anger and aggression. Harper begins to notice behavioral changes in her closest friends, and she can even feel something changing within herself. She suspects that the experimental injections are changing them, but something about her injections is different. When an escape plan emerges, Harper makes it out of the Vault, but not before everything she thought she knew is turned upside down. Learning to trust is just one of many problems that Harper must now face in her new world.

With a touch of romance and a whole lot of action, adventure, and mystery, The Vault is perfect for teen readers who enjoy a fast-paced read filled with unpredictable twists and turns. L. Woods has managed to piece together a multi-genre tale with a distinct setting and then pushed past all expectations. I can't stress enough how much I loved the unique setting and direction in which the characters found themselves moving. Harper continually found herself facing one problem after another. She had to learn how to trust herself and others. I will definitely be reading the next book within this series, and I can't wait to see how Harper's dramatic adventures continue.