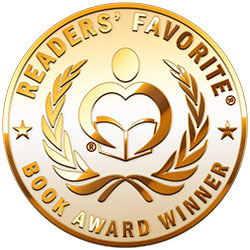 Reviewed by Viga Boland for Readers' Favorite
The Vitamin Solution by doctors and co-authors Arielle Levitan and Romy Block is fantastic! How can yet another book on vitamins be "fantastic"? Aren't there hundreds of books on that subject, and with all the information now readily available on the net, why would The Vitamin Solution even be necessary?

Here's why this book is necessary: it's completely up to date, thoroughly researched, has a massive glossary of references to substantiate the claims, and it's written by two doctors who know a lot more than what they learned in medical school. So few doctors seem to know the first thing about nutrition, let alone about vitamins and minerals, what we need, how much, and how these elements affect our bodies and well-being. Most doctors are too busy to study everything, right? Well, these two doctors are busy too: both are mothers with children, but their bios at the back of the book tell you just how well qualified they are to not only write a book like The Vitamin Solution, but also to have now established their own vitamin company, Vous Vitamin. A visit to their website by the same name is an experience indeed. You can sign up for the blog (I did!) and take a personalized test to determine exactly what kind of vitamin supplements you need, if any. I did that too, and as a septuagenarian with an auto-immune disease, who sometimes works out a bit too much and feels totally pooped afterward, I plan to order their "power up" situational supplement to make sure I'm replacing those electrolytes lost during exercise.

Now I'm not the kind of person who just buys anything others recommend. But after reading The Vitamin Solution from cover to cover - in fact, I couldn't put it down - I'm convinced Arielle Levitan and Romy Block aren't just a pair of entrepreneurs out to make a fortune from folks like me, but a couple of doctors who are offering solid, knowledgeable advice on everything to help us stay healthy. I thought I knew a lot about vitamins. Indeed, I take them daily. But what quality am I taking? And how much is too much or too little? Are all the vitamins I'm taking necessary or do I only need some of them? The Vitamin Solution dispels the myths and clarifies the grey areas with detailed information. Then at the end of the book, we are given a marvellous "quick ref" so we don't need to re-read that chapter on which of the B vitamins did what, etc. Furthermore, these two doctors include fabulous chapters on diets - what works and why - on fads, on general nutritional topics like "gluten-free," "organic products" - well, just about anything you're hearing about everywhere nowadays. Believe me, you will come away well informed on everything you're not sure about. If there was ever a Bible on vitamins and nutrition, The Vitamin Solution is it.

I said in the opening of this review that not only is this book necessary, but it's "fantastic." Why? Because of how it is written: The Vitamin Solution is so enjoyable! The tone throughout is conversational, inviting. I feel like I'm sitting down and talking with a couple of clued up friends. They refer to each other by their first names; they joke. When they talk about the various screening tests available, including colonoscopy, I find myself laughing as they write that it's "probably the grossest idea for a test ever. But guess what? It's actually not all that bad!" This is the way to write a book on what could otherwise be a heavy, even dull subject. And it's that tone that had me turning pages as fast as I do when reading an absorbing novel: I couldn't wait to get to the next chapter on exercise, weight loss, migraine headaches, thinning hair, blood pressure, diabetes. The Vitamin Solution addresses all these subjects and so much more. You can't go wrong buying this book, but do yourself an even bigger favor: visit the Vous Vitamin website, sign up for the blog, take the test to zero in on what vitamins you need. Your body and mind will thank you for doing so.