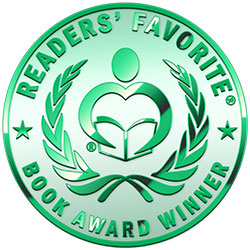 Reviewed by Carla Trueheart for Readers' Favorite
I could tell right away that The Word Search Oracle: Yoga for the Brain was going to be a fun and unique book. Never before have I seen such a book, with word search puzzles, secret messages, and even more for the reader to enjoy! This fun and inspirational book begins with an introduction about the authors and the book, then discusses some of the aspects, including oracles -- what is an oracle? -- and how to use the book. The word search puzzles are set up in a pleasing way, and these puzzles gradually get harder as the reader progresses. Basically, you are not only doing a regular word search puzzle, but are looking for a secret message that goes along with a theme. Some of the many themes included are ambition, courage, imagination, trust, faith, and happiness. There are so many! Authors Cristina Smith, Rick Smith, and Darity Wesley did a superb job with layout and the overall positive vibe of the book.

What I enjoyed most was that The Word Search Oracle: Yoga for the Brain was not just a word search puzzle book, but also packed with facts and information. There were write-ups about the human brain, fearlessness, trusting intuition, and much more. Sitting down with the book is a great way to relax and stretch those brain muscles. I can see why the puzzles are considered "yoga for the brain!" The themes held my attention. I was pleased that there was an answer key at the back of the book, and I enjoyed my time highlighting the words throughout. This book is highly recommended for those looking for puzzles, relaxation, inspiration, and enjoyment!