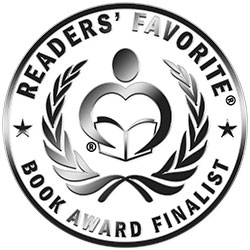 Reviewed by Asher Syed for Readers' Favorite
The World Without Flags by Ben Lyle Bedard is a post-apocalyptic sequel to the first installment, The World Without Crows. While the entry novel certainly props up its sequel, the book reads perfectly well as a stand-alone as it follows protagonist Kestrel, also known as Birdie, through her first-person narrative. Birdie and a communal group of survivors are in a perpetual fight against a devastating worldwide plague aptly named the Worm, a parasitic invertebrate that infects its hosts through water and renders them either catatonic or a "crack" into a zombie-like state. The ravaged landscape of what used to be the United States is broken down into pockets of body politic clusters that are incredibly and justly terrified of new outbreaks. A war of power brews between two of these pockets: the Stars and the Gears. When Eric, a man Birdie regards as family, falls ill, Birdie is pushed to the limit to save him against all odds in a new world that offers no mercy.

Ben Lyle Bedard does an excellent job of crafting a fresh story in the dystopian genre with The World Without Flags. The world-building is exceptional and there are no holds barred when it comes to the horror and more violent aspects, offering instead a visually brutal prospect that is reminiscent of The Clockwork Orange in its gritty, terrifying depictions. A prime example of this is the pyres established to burn the dead, who are first pulverized by worms that internally devour hosts, and excreted by flame as it licks away at what's left of a human body. The body count is high and any attachment a reader might have to the ancillary characters will be as short-lived as those who become infected. I loved Birdie's tenacity and the fact that she is a young black woman. I was also impressed by Bedard's pragmatic approach to Birdie's feelings, especially how cognizant she is of a romantic attachment being preposterous even if control over caring is impossible. It's refreshing when an author bends closer to realism. It is the restraint that is the hallmark of a seasoned writer, which Bedard clearly is.