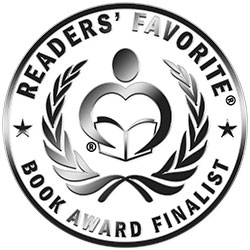 Reviewed by Jack Magnus for Readers' Favorite
They Rode Together: The Landon Saga, Book 7 is a historical western written by Tell Cotten. Sheriff Rondo Landon is losing his position in Empty-lake in light of his friendship with Lee Mattingly and failure to apprehend the gunfighter after his and Brian Clark's killing of Ike Nash, a corrupt landowner, and Ron Gallegan, a politician. Losing his position meant that Rondo and his wife, Rachel, would have to leave their house, which went along with the sheriff's position. The town council's actions were provoked by Rock Bullen, a bounty hunter known for taking no prisoners alive. Bullen's been hired by Ike's former right-hand man to capture Lee. Rachel and Rondo are heading out to J.T. Tussle's place. The cattle rancher had offered Rondo a job if he ever needed one, and this seems the perfect time to take him up on that offer.

Tell Cotten's historical western series, The Landon Saga, just keeps getting better. They Rode Together is the seventh book in the series, and it contains a rare look at the normally far-flung brothers mostly in one place. While this title can be read on its own, the author suggests beginning with the first book in the series, Confessions of a Gunfighter, and I would have to agree. This exciting and well-written family saga follows the Landons and gives the reader a marvelous and authentic feel for the history of the west. Each novel builds beautifully from its predecessors. I particularly enjoy the nature and outdoors writing that Cotten works so well into these books, and this book is no exception. They Rode Together is action-packed and exciting, and it's one of those reads that will keep you up at night wanting to find out what's happening next. It's most highly recommended.